I've been asked by an acquaintance, who has been in Japan for about three months, about my favorite 花見 hanami (lit. "flower viewing"; is more like a "cherry blossom appreciation party") spot in Tokyo. Kudos to her for wanting to go—a key to understanding Japan is to observe (or better yet, participate in) the phenomenon that is hanami.
What's Hanami?
Hanami is that time of year when the sakura (cherry blossoms) are in full bloom in Japan. All around the country everyone's going on a picnic under the cherry trees. Groups lay out ubiquitous blue plastic mats and prepare plenty of food and drink. For very popular places 場所取り basho tori (staking out your claim to park space) is essential; groups send out a representative (for companies, usually the lowliest employee) to go to the park of choice early in the morning to lay out the mat and wait. Sometimes, for places in high demand, the basho tori occurs the day before!
As a long-term resident of Japan (fifteen years and counting) I've gone to my share of hanami. In fact, it's become so ingrained in me that spring unequivocally means hanami time. While my husband, who is Japanese, loves eating and drinking (and napping) under the cherry blossoms, I prefer to be on my feet, taking photographs.
There are a hundred beautiful parks and gardens in Japan for doing hanami. Since the sakura go on full bloom for about a week, and since you can't visit all the parks within that time frame, you have to make hard decisions about where to go.
So here's my favorite place to do hanami in Tokyo. In this article I'll show my favorite during the day, and in another article I'll talk about the best place to go at night. I hope the info will be of use to anyone out there lucky enough to be in Japan when the sakura are 満開 mankai or in full bloom.
Sumida Park's Awesome
Perhaps the most popular places for hanami in Tokyo are the super-crowded parks in Ueno and Meguro. But one of the nicest things about 墨田区立隅田公園 Sumida Park is that, while the cherry blossom-filled walkway consists of narrow strips of land along the Sumida River, the strip goes on and on. There is a place for everyone. And if you ever tire of the blossoms, the wonderful shopping streets of Asakusa are just around the corner!
For those that like crowds the place to be is the park area nearest the Asakusa Station. For some reason people like to congregate here. It's crowded, but the cherry blossoms are beautiful and plentiful (est. 335 cherry trees).
I personally like to walk further up the river. Walk and walk until you reach 桜橋 Sakura Bridge. Between this bridge and Asakusa Station you'll find the prime attraction in plain view: Tokyo Sky Tree. I swear there weren't as many people at Sumida Park before the tower was built. In May 2012 it will be open to the public, so expect more crowds.
There are creative and funky seats along the river bank, built mainly for viewing Tokyo Sky Tree. But you'll eventually get tired of the tower, so sit facing the opposite direction: the myriad of beautiful cherry tree in full bloom.
While people will congregate on the Sumida Ward side of the river, I also like to cross a bridge to reach the other side. There you will find 屋台 "yatai" or food stalls. It's relatively less crowded here, and there's always space to lay out your mat under a cherry tree.
No matter how you adore cherry blossoms, your camera will eventually look for other spring flowers. Not one to disappoint, Sumida Park has a few other pretty flowers. It's fun looking for them amidst the sakura's gorgeous pink and white.
The cherry trees are lit up from 18:30 to 21:30 at night, so it's perfect for that romantic stroll under the cherry blossoms.
How to Get There
A 5-minute walk from Tokyo Metro Ginza Subway Line's Asakusa Station. Take Exit 5, and cross the street toward Tokyo Sky Tree (you can't miss it: it's the tallest structure in the area).
東京メトロ銀座線浅草駅5番出口から徒歩約5分
During hanami season there are temporary toilet stalls installed in several places. But the cleanest one is the place near the Asakusa Station. You might want to use this first before trekking up the river.
I Would Love to Hear from You!
So, what do you think of this article? Do you have a favorite hanami spot? Where and why? Please share your thoughts and opinions in the Comments section below.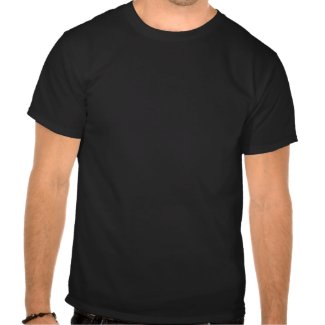 I Left My Heart Tokyo Japan Cherry Blossoms Sakura T Shirts
by
BeverlyClaireDesigns
Create unique
picture tee shirts
from zazzle.com.